Joga S. Chahal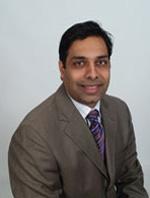 Location:
Toronto, Ontario, Canada
Phone:
1-888-378-3388
416-703-2402
Fax:
416-703-2406
Email:
Joga is a Partner at Bougadis Chang. Joga attended law school at theUniversity of Ottawa, Faculty of Law.
Joga's practice is restricted to Trial and Appellate advocacy. Joga is Litigation Counsel to a broad range of solicitors and sole practitioners in Ontario and individual private clients. Joga is frequently retained by other Ontario lawyers to handle their valued clients' Trials and Appeals.
Joga's practice areas include: personal injury law, insurance litigation, professional discipline matters, employment law and commercial litigation.
Joga is a founding member and, presently, Director and Immediate Past President of Canadian Association of South Asian Lawyers (CASAL).
For the past twenty years, Joga has been involved in a voluntary capacity in numerous community services. In 2012, Joga was the recipient of the Queen's Diamond Jubilee Medal in recognition of his pro bono/community work.
Areas of Practice
Insurance Litigation
Personal Injury Litigation
Commercial Litigation
Employment Litigation
Education
University of Ottawa, Faculty of Law, Ottawa, Ontario, Canada
Professional Associations and Memberships
Law Society of Upper Canada
Canadian Bar Association
Ontario Bar Association
Metropolitan Toronto Trial Lawyers' Association
Ontario Trial Lawyers Association
The Advocates' Society